July 5, 2019
Shropshire Council complaints number & email.
Shropshire Council
Average rating:
0 reviews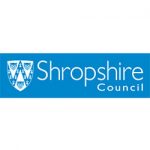 Get verified information about Shropshire Council complaints email & Phone number. Call 0345 678 9000 to make a complaint to Shropshire Council about their service. They expect to have the ability to solve nearly all complaints at this point, but if not there are basic further steps to take to look for a resolution. The website explains things clearly.
Shropshire Council complaints email & Phone number
How to make a Complaint to Shropshire Council
Shropshire Council operates an easy to follow along with complaints process. The first step is to call the complaints line on 0345 678 9000. They say the vast majority of complaints have been successfully resolved at this stage. If yours is not, then the subsequent steps to consider are clearly shown on the website.
Full contact details are recorded long with the way Shropshire Council will take care of your complaint and what they need from you.
Shropshire Council complaint contacts like Phone, email and support form
Complaint via Phone number : 0345 678 9000
Shropshire Council Complaint Form: Complaint Form
The Complaint via Email : customer.feedback@shropshire.gov.uk
Complaint via  Support Form : Shropshire Council Support Form
Shropshire Council complaint website : www.shropshire.gov.uk
Tweet: ShropCouncil
Corporate Head Office address
Also Read: Shetland Islands Council complaints email & Phone number
About Shropshire Council
Shropshire Council is the local authority of Shropshire in England. It's a unitary authority, having the powers of a non-metropolitan county and district council combined.
More contact number's of Shropshire Council
General enquiries: 0345 678 9000
Housing benefit: 0345 678 9001
Council tax:  0345 678 9002
Business rates: 0345 678 9003
Planning and building control: 0345 678 9004
Housing: 0345 678 9005
Streets, roads and transport: 0345 678 9006
Bins and recycling: 0345 678 9007
School admissions, free school meals and school transport: 0345 678 9008
Concerns for the welfare of a child/children's social care or early help support: 0345 678 9021
For our out of hours social care Emergency Duty Team:0345 678 9040
Products & Services
Advice and benefits
Business
Community and living
Council and democracy
Education and learning
Environment and planning
Housing
Jobs and careers
Leisure and culture
Social care and health
Transport and streets
Also Read: Shepway District Council complaints email & Phone number
Hopefully, We helped you to get some genuine records for Shropshire Council Complaint information.
Use below complaint form to discuss problems you have had with Shropshire Council , or how they have handled your complaints. Initial complaints should be directed to Shropshire Council directly. You can find complaint contact details for Shropshire Council above.
Shropshire Council Customer Reviews
Shropshire Council
Average rating:
0 reviews