June 4, 2019
Harrow Council complaints number & email.
Harrow Council
Average rating:
0 reviews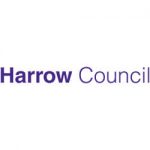 Get verified information about Harrow Council complaints email & Phone number. If you wish to complain to Harrow Council, call the complaints line on 020 8863 5611. There are full contact details and information about the complaint procedures on the Harrow Council website.
Harrow Council complaints email & Phone number
How to make a Complaint to Harrow Council
Complaints handling is available on the Harrow Council website via 'Customer Support.' The first step is to call on the complaints line 020 8863 5611. The company's complaints procedure is clearly set out along with further contact details such as a correspondence address and online contact form.
Harrow Council complaint contacts like Phone, email and support form
Complaint via Phone number : 020 8863 5611
Reservations From UK:
Complaint via Email : webmaster@harrow.gov.uk
Complaint via  Support Form : Harrow Council Support Form
Harrow Council complaint website : www.harrow.gov.uk
Tweet: harrow_council
Corporate Head Office address
Station Rd, Harrow HA1 2XY, UK
Also Read: Harrogate Borough Council complaints email & Phone number
About Harrow Council
Harrow London Borough Council is the local authority for the London Borough of Harrow in Greater London, England. It's a London borough council, among 32 in London. It's presently controlled by the Labour Party, together with 35 chairs.
Products & Services
Waste & recycling
Schools and colleges
Planning
Council tax
Parking and permits
Street cleaning
Housing benefit
Housing
Also Read: Harlow Council complaints email & Phone number
Hopefully, We helped you to get some genuine records for Harrow Council Complaint information.
Use below complaint form to discuss problems you have had with Harrow Council , or how they have handled your complaints. Initial complaints should be directed to Harrow Council directly. You can find complaint contact details for Harrow Council above.
Harrow Council Customer Reviews
Harrow Council
Average rating:
0 reviews